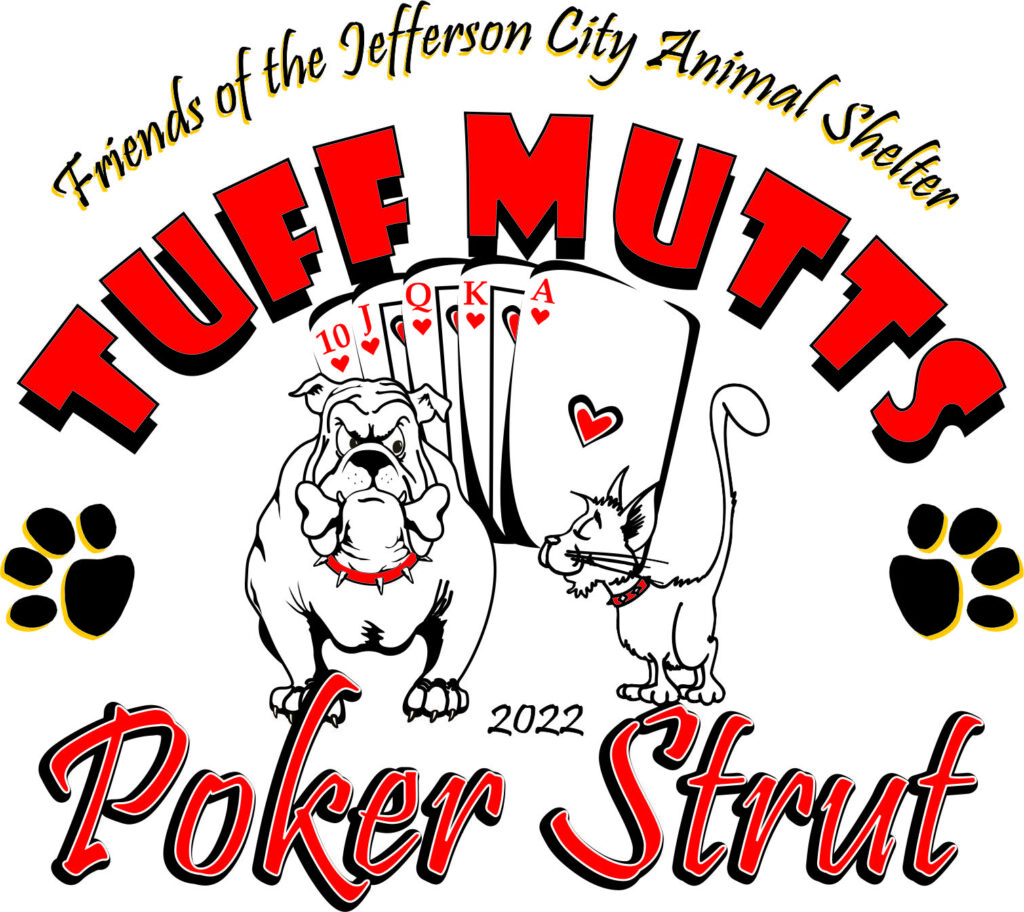 When: Saturday, October 8, 2022 – Starts at 4:00 pm and the winners will be announced at 6:00 pm
Where: It will start at the Jefferson City Animal Shelter, 2308 Hyde Park Rd, take place on the Greenway Trail, and end at Last Flight Brewing Company, 738 Heisinger Rd.
What is it?: It's a family friendly stroll on the Greenway Trail! You will draw a card at each of the 5 checkpoints along the trail, while enjoying fun or delicious treats from our sponsors at each stop. At the final stop we will determine who has the best hand, and the worst hand (5-card draw rules), and prizes will be awarded to both. We recommend bringing your driver's license with you for the final treat at Last Flight. And they will have a food truck on site if you decide to stay for dinner (dinner not included in event fee). Children and leashed dogs are welcome!
Price:
It is $30 to register, which includes a t-shirt and a treat at each stop. (T-shirts guaranteed only if you register by September 15)
You can purchase additional card hands for $10 each, which is a great option for the kids. Everyone who is playing a hand gets treats along the way. The additional hands can be purchased at the registration tent the day of the event via cash or check.
How to Register:
You can print this Registration Form and mail it to us with a check, or drop it off at the JC Animal Shelter
You can pick up a registration form at the JC Animal Shelter
You can pre-register using a debit or credit card right here!
You can register the day of the event. Registration will open at 3:30. Only cash or check will be accepted at the registration tent.